Happy Birthday, Horrid Henry!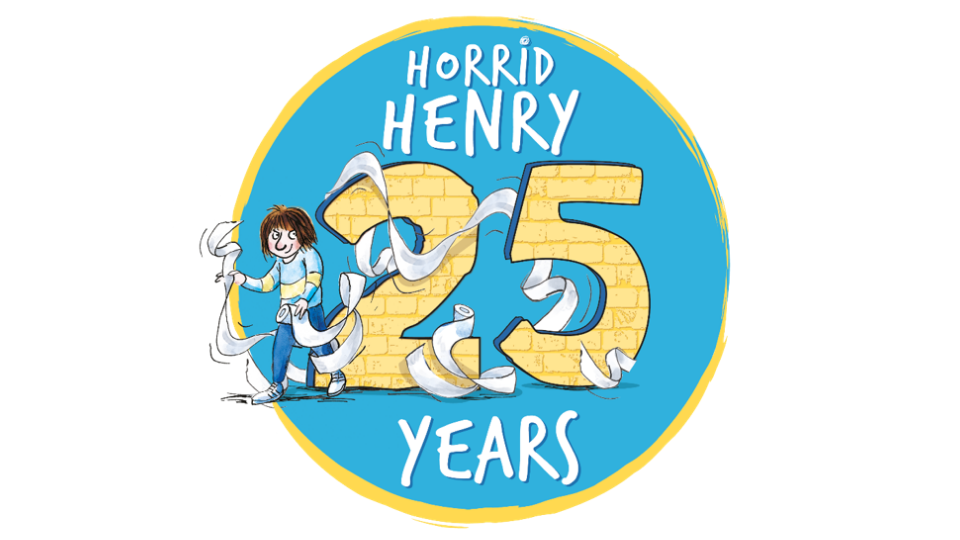 October 9, 2018
2019 marks 25 years of Horrid Henry, and to celebrate this we've got a whole year of fiendish fun planned!
On the 21st March a BRAND NEW Horrid Henry book is coming out: Horrid Henry: Up, Up and Away. It's the 25th Horrid Henry storybook to be published and contains the 100th story! There are going to be loads of fun events happening all over the country around the release of this hilarious new book, so head over to our Events page to find out when and where they are.
We don't want to give too much away about Up, Up and Away but here's a little taste of the fun that's to come – Horrid Henry wreaks total havoc on an airplane, writes a HORRID history essay about the Tudors, sabotages the school play AND sneaks on to a forbidden rollercoaster. 
As well as this brand new book, all the original storybooks are getting a new look too! The twenty-four books will be re-released throughout 2019 in groups of eight. The first group will be published on 21st March, alongside Up, Up and Away, the second group will be released on 13th June, and the last will be published on 8th August. So look out for these bright and bold new covers in bookshops, supermarkets and on Amazon!
HAPPY BIRTHDAY, HORRID HENRY!